SCA_ - Supportive Care Assistant
SCA_ - Supportive Care Assistant
---
SCA_ - Supportive Care Assistant
Domaines connexes en santé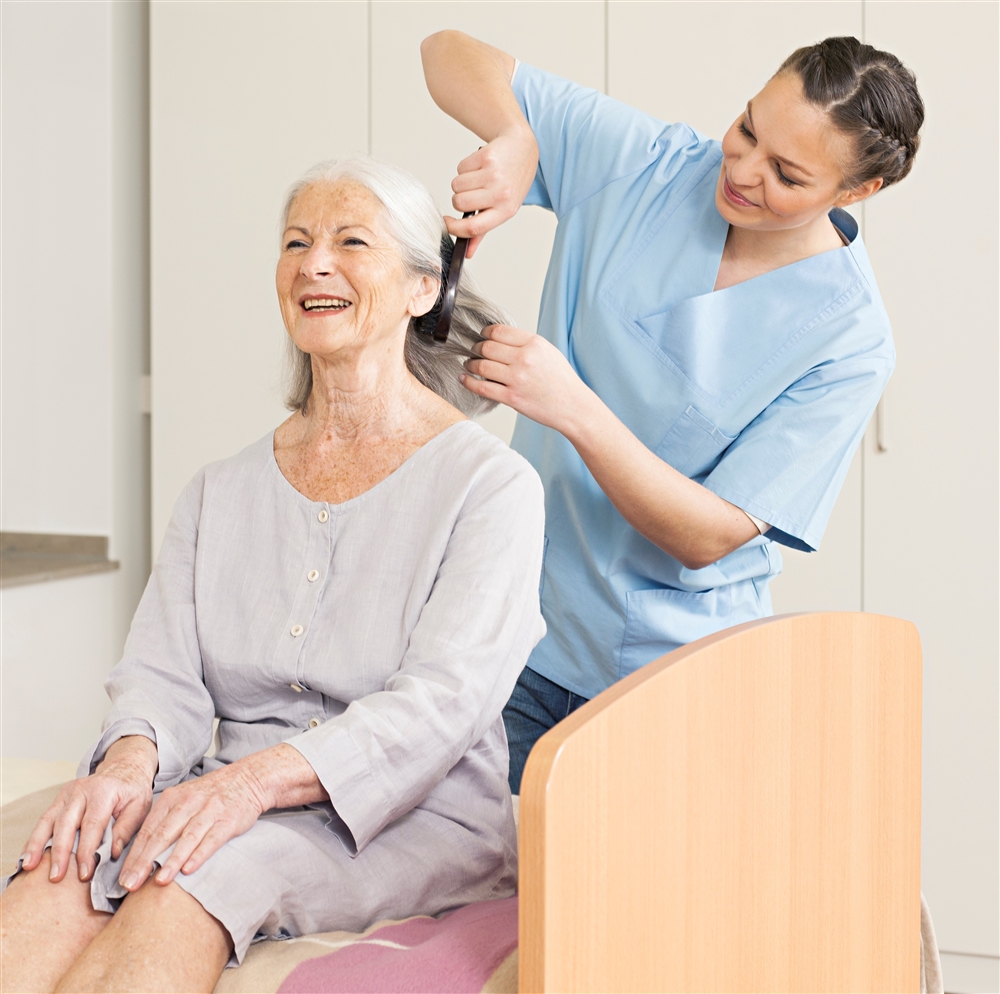 Durée du programme
14 weeks (six-weeks online training and two-month paid work placement)
Objectifs
Understand the role of the Supportive Care Assistant within the interprofessional team
Engage with the client and interprofessional team members to support client well-being
Demonstrate professionalism, and accountability and confidentiality to the client, families, interprofessional team members, and employers
Respect the client's unique physical, cognitive, psychological, cultural, social, and spiritual needs when providing assistance
Support clients' rights to privacy, dignity, respect, and confidentiality
Understand the need for empathy towards each client in recognizing that each client is unique and may experience health challenges differently
Demonstrate inclusive practice when interacting with clients, families, and other interprofessional team members
Show respect for clients and their families' beliefs, values, and rights while responding to situations with honesty, humility, and integrity
Understand the importance of communication and relaying information appropriately
Practice safe, supportive assistance to promote client independence during activities of daily living
Implement practices to maintain a clean and organized client care environment
Demonstrate appropriate use of touch while providing supportive assistance
Demonstrate knowledge of the chain of infection as it relates to disease transmission and prevention
Implement proper infection control measures to adhere to guidelines and policies
Respond to safety hazards and unsafe situations
Conditions d'admission
Profile M
Must be at least 18 years of age.
Must be a Canadian citizen, permanent resident or person who has been granted refugee status in Canada (international students cannot register).
Legally entitled to work in Canada according to the relevant provincial legislation and regulations.
For English first language speakers, students must provide proof of proficiency (Grade 10 English for most provinces).
For English as a second language speakers, students must provide proof of English language skills (IELTS 6.0; CLB 6; CEFR B2) or equivalency.
Details related to admissions:
Any transcript containing adapted level or "Programme de compétences essentielles au marché du travail (PCEMT) " courses will be subject to additional assessment.
Applications from individuals 21 years or older who do not have a high school diploma will be subject to additional assessment.
An individual who has completed mathematics courses prior to the new mathematics paths A, B, and C, should consult the guidance counsellor of the CCNB campus where the program is offered in order to determine eligibility toward the chosen program.
The "Programme de compétences essentielles (PCE)" is a specific high school path which prepares the student for enrollment in one or several pre-established programs leading to one or more trades.
The application of an individual who has obtained a high school diploma with courses from the "PCE", and who wishes to change to another field of training, will be subject to an additional assessment.
Renseigements additionnels sur la formation
Student enrolled in this program will have to deal with the realities of the profession:
To take this training, the student must:
Some internship sites require a criminal record check.
The candidate may have to provide proof of certain immunizations.
Sanction des études
Aussitôt qu'il satisfait à toutes les conditions du programme, l'étudiant se voit décerner no certification en Supportive Care Assistant
Profil étudiant
This program may be of interest to the person who:

Likes to take care of others (physical contact);
Is interested in working in working with older adults and other people requiring assistance;
Has good communication and interpersonal skills;
Is friendly, flexible, and able to encourage people warmly;
Appreciates teamwork and collaboration;
Maintains good physical health;
Perspectives de carrière
The supportive care assistants work in the long-term care or home care industry. They assist certified personal car providers and the health care team to support clients. The role involves performing non-clinical activities which could include:
Assisting with meals
Assisting with cleaning and disinfecting
Stocking materials required by clients and health care staff
Making clients' beds, cleaning their rooms and other areas
Providing companionship, comfort, and support
Assisting with moving about and accompanying clients as they move about
Participating in activities with clients
Emplois visés :
Autre personnel de soutien des services de santé
En ce moment, il n'y a aucun groupe de prévu. Inscrivez-vous à notre liste d'attente.
Ça m'intéresse!
---